Nothing gets your message across to people as good as videos do!
And no other service does that better than we do in our unique..
Super All in One

YouTube

Video Submission + Promotion Service
We will get you more REAL views, likes, subscribers than you could ever wish for!




We will promote your video in a 100% completely safe white-hat way that will work!




We will share your video on many Social Media sites and the top 25 video sites.



There's no doubt that video marketing is the leader of all marketing methods for 2016 and beyond. Google loves videos just as much as people do. Especially YouTube videos! Video marketing is growing exponentially every day and it's only going to get bigger.

Every successful Internet marketer today is using videos in their marketing efforts. And anyone not using videos is going to loose out on potentially 000's in lost revenue!

Hi all, I'm Mike, as you know, I am a Level 3X trusted seller here and have been providing SMO/SMM services here for a while and have many great positive reviews, ratings and feedback from previous clients.

The fact is, my services work, they provide results. After its all said and done, you end up with something to actually show for your money. And that will be one of the best investments you've made all year!

So in this service I have combined the best of my YouTube video promotion services and partnered up with a great team who provide video submission services. So while we do all the sharing and promotion side of it, they will manually submit your video to the top 25 video sharing and streaming sites. Then after it's all done we send you a full report.
Tried, Tested, Confirmed!
We have tried and tested this on our own videos and it has resulted in excellent ROI. Both for new and old videos alike. Your Analytics will never look so popular! Your video will blow up and increase in ranking. You'll earn more money. It's simple logic.



NOTE: We are professionals at what we do. We've ranked tons of videos and know what we're doing. We will submit your video in the same way that we submit their own videos with professionalism and skill. You wont be disappointed!
What We Do For You In This Awesome Service
Manually Upload Your Video to Top 25 Video Sites

Share Your Video on 25+ Pages RELATED to Your Niche

Share Your Video on 150+ Facebook YouTube Groups

Share Your Video on 100+ BIG Facebook Groups

Share Your Video on 25+ Google Plus Video Communities

Share Your Video on Top 20+ Social Bookmarking Sites

Pin Your video to 10+ BIG Pinterest community boards

This is all 100% real safe and friendly manually done white-hat promotion only. All work is manually done by real people with real personalities. We'll take your video and promote it in ways that will help it to grow to phenomenal levels without getting any penalty, ever!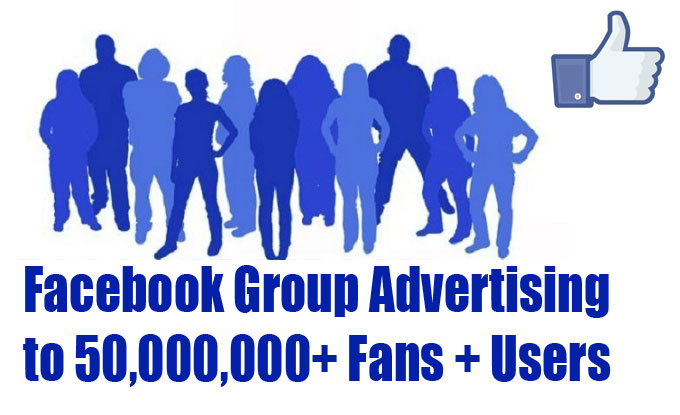 A break down of what we do in this service..
Top 25 Video Sites Submission
We will manually upload your video to the Internet's biggest top 25 video sharing and streaming sites. We can use mix of titles and descriptions along with your links in a way that's personal to you.

Posting to Pages RELATED to Your Niche
We will actively search out Pages that are RELATED to YOUR niche and post your video to them. Some of these pages could have many thousands of fans who will see your video. Example: You have a video about Starwars game; we will post to pages about Starwars, Starwars games etc.

Posting to Facebook YouTube Groups
We are members of over 150+ of Facebook's biggest YouTube, video and music sharing groups. We will post and share your YouTube video to them using mix of descriptions and images where possible.

Posting to BIG Facebook Groups
We are also members of some of Facebook's BIGGEST groups. Some of the groups have many hundreds of thousands of members and videos shared to these groups can get a LOT of views!

Posting to Google Plus Video Communities
Google Plus Communities are Google's version of Facebook Groups. We'll post and share your video to Google+ communities related to your niche as well as the biggest Google+ Video Communities.

Posting to Top Social Bookmarking Sites
We'll post and share your video to the biggest and best Social Bookmarking Sites like Reddit, SU, LinkedIn, Pinterest, Twitter ETC.

Pin your video to Pinterest Community Boards?
We are owners of some very exclusive and very large Pinterest community boards. We will pin your video to these boards for you.

Remember

- This is all REAL 100% Google Friendly Whitehat video promotion. We never spam. We do only manual work. We don't go too fast but we're not slow either. But the results are worth waiting for! Especially if you have a great video!
FREE BUYER BONUS!
Purchase now and get free eBook
The Newb's Guide To Video Marketing*.
With every step covered to take you from video marketing newbie to video marketing professional. Even if you don't have a clue about video marketing, this eBook will show you everything you need to know to be successful in your video marketing ventures.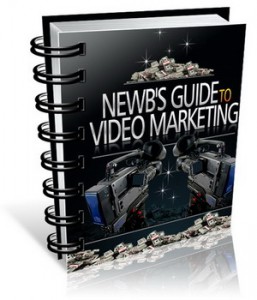 Find out just what video marketing actually is.
Find out what video marketing can do for your business
Find out what makes a great video, great!
Find out how to actually make videos yourself, EASILY.
Learn where to get the video editing software you need for FREE.
Learn how to create your videos using webcams, or screen capture software
Learn how to use your finished videos in your business.
Learn how to market your products using your videos.
Learn where to submit your videos to grab free lifetime traffic from.
Learn how to host videos so they play faultlessly every time.
Learn which services are a MUST HAVE for all serious video marketers
*We will attach this for you to download as soon as you purchase.
FAQ - FYI
What video sites do we submit to?
Apart from YouTube, think Vimeo, Metacafe, Photobucket, DailyMotion, Flickr, Blip, MySpace, Ustream, Viddler, GodTube, ETC ETC. We will provide you with a full list in spreadsheet format showing all the live video URLs once we are completed.
Do I Need My Own Video?
Yes for this service you must already have your own video uploaded to YouTube. You must also then send us the video file WMV/MPEG etc. Basically, if you don't have that, we can use your Youtube video anyway. We handle it for you!

How Long Does it Take?
All promotional posts, bookmarks, submissions etc will take approx 3-5 days. Please give us a max of 7 days to complete all the work.
Do You Send a Report?
Yes you will get a full work report when we're completed showing all the Page/Group posts, Social Bookmarks and URL's to your videos.
How Many Videos is This For?
This service is for 1 video at a time. We can split for you but it will dilute the effect the service can have on each video. For this reason its best to use 1 video. We only split if you are previous buyer.
What Types of Videos Are Allowed or Not?
Just about anything you want. Anything that is family-friendly, safe-for-work. But nothing that is illegal or shady in nature. We reserve the right to decide.
How Many Views Will I Get?
Minimum a few hundred visitors to thousands. If your video is appealing it can get lot of likes, shares and comments and go viral for a long time.
If you have any more questions about anything. Feel free to send me a message.
Okay so all said and done.
Place your order now and let's get you noticed!

All we need is your YouTube video URL.

You may provide a message/description to post to the Facebook groups etc. Or we can come up with one for you. We're good at doing that! We'll use clever Call-To-Action's and use emotional words that subconsciously make people click, watch, like and subscribe!

After all, you clicked this didn't you?

---
---
Super All in One YouTube Video Submission + Promotion Service is ranked 5 out of 5. Based on 3 user reviews.
$58 - In stock
---
Other services by idealmike